Transportation to the Conference Venue
On the three days of the conference (September 8, September 9, September 10) a transportation from the Bologna city centre to the Conference Venue (Villa Griffone, in Pontecchio Marconi), and return, has been arranged for the MIC Conference 2021 participants.
IMPORTANT

: Access to the bus by showing your Covid-19 digital certificate (Green Pass), or an equivalent certificate recognized by the Italian authorities, and the MIC Conference 2021 badge/ticket.
The bus will leave from Via dell'Indipendenza 45, in from of the two conference hotels, and precisely in front of the Giuseppe Garibaldi Statue (see below), at 8:ooAM on September 8, and at 8:15 on September 9 and September 10.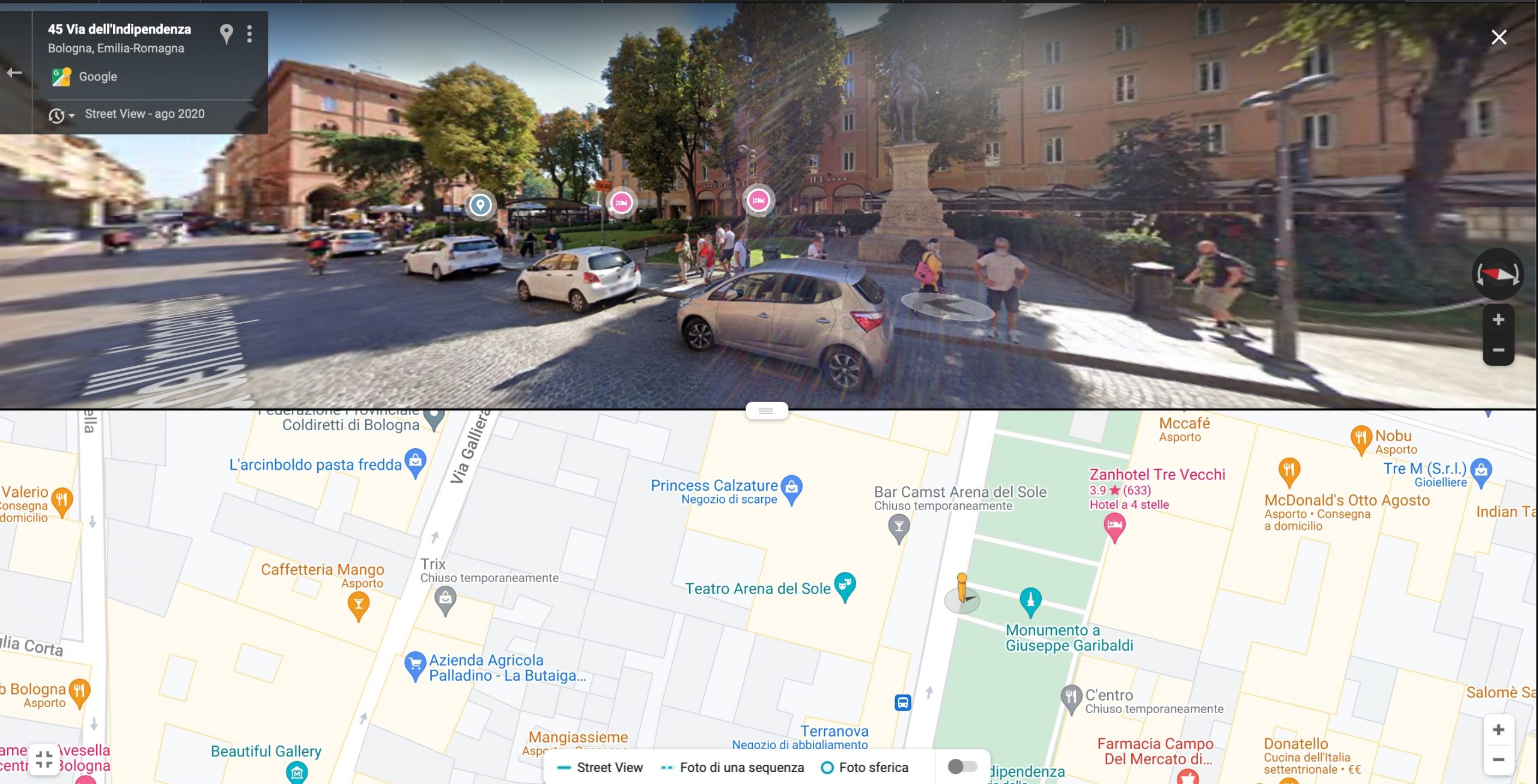 The bus will turn back from the conference venue (see below) to the the Bologna city centre (Via dell'Indipendenza 45) at 7:30 PM on September 8 (after the visit to the Marconi Museum and the welcome cocktail in Villa Griffone), at 6:15 PM on September 9 (before the social dinner), and at 7:15PM on September 10 (after the closing of the MIC Conference 2021).